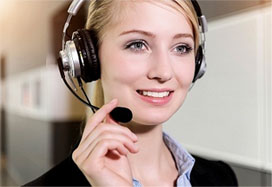 Paintboothlights.com customer service goal is simple: We are committed to providing our customers total satisfaction. Every time. Guaranteed.
We are available Monday - Friday 8am to 5pm Central Time.
Please feel free to email sales@paintboothlight.com to share your comments, to ask any questions that you may have or to inquire about your order status. We appreciate your feedback.
Frequently Asked Questions
What is the class of fixture that I need?
Class 1 Division 1 lights are for concrete block paint booths or homemade paint booths. In these types of structures, you cannot recess the lighting into the walls, so the electrical wiring is on the inside of the booth.
Class 1 Division 2 lights are the most common and versatile for any industrial or automotive paint booth. They are recess lights for paint booth structures that have their electrical wiring on the outside.
What are the dimensions of the light fixture I want ?
Please refer to our lighting catalog to find your dimensions. Scroll until you find the series name. The picture will have every dimension available in the series you want."